I have been lucky enough for the 7 years of my library career to watch one of my patrons grow into a wonderful young woman.  She has been a dedicated patron, program attendee, and volunteer.  Today, I asked her to fill out a Libraries Transform sign to put up for National Library Week.
This is what I got: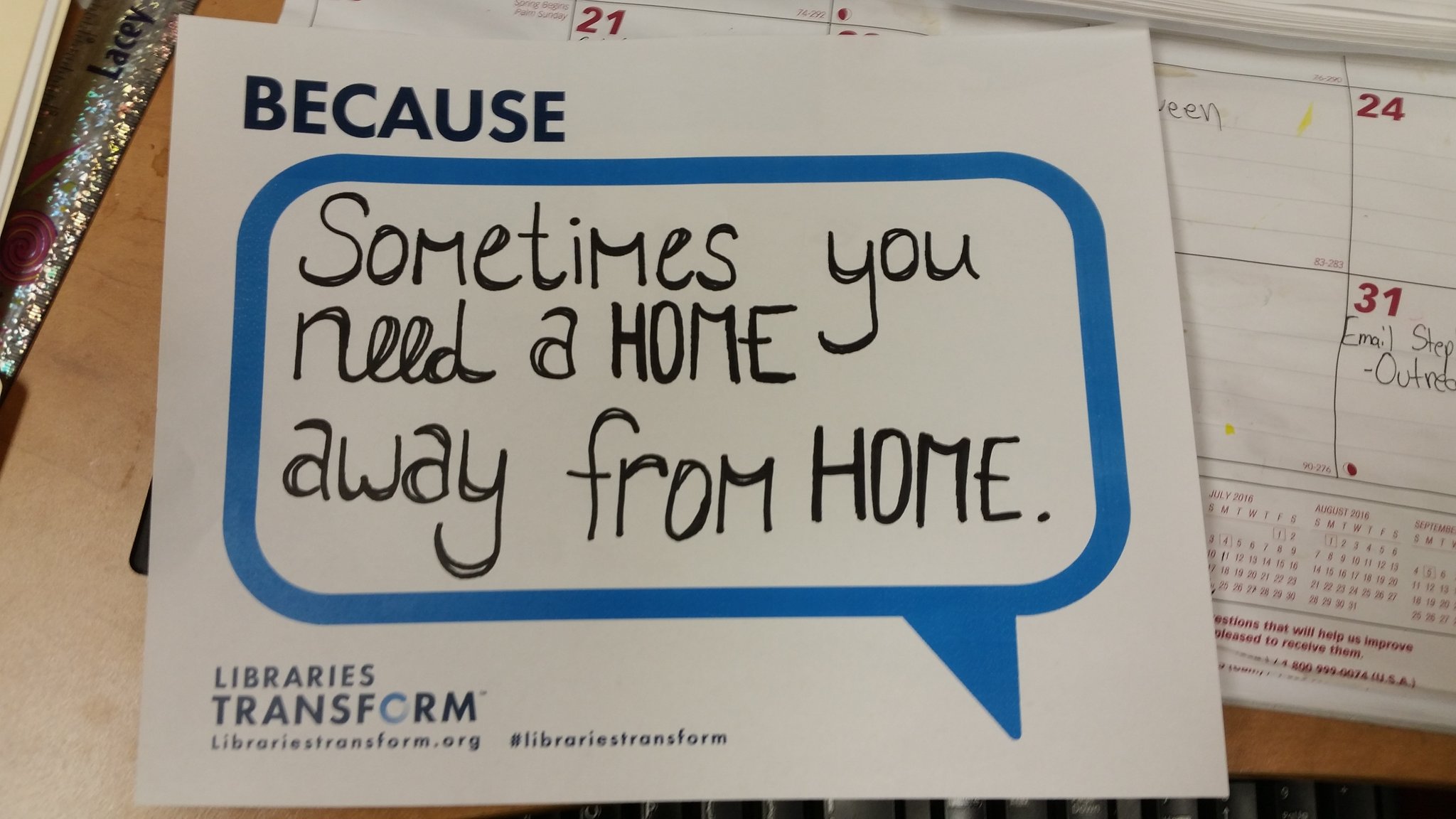 So, on the days where you want to give up and run from the library screaming, remember this.
And if you need me, I'll be in my office sobbing.